Close

Project
Three NFL athletes, 300 chicken wings, 90 minutes and 24 curated questions spicy enough for social media.
Welcome to Gronk & Friends vs. Buffalo Wings
This was the challenge given to us by Warner Media (Bleacher Report and House of Highlights) associated with their Bounty brand Super Bowl LVII campaign.
Our team quickly handled each phase of production while adding creative wrinkles to elevate the initial concept. The key was developing a game that combined Bounty's brand objectives with BR/House of Highlight's voice in an engaging way.
In a matter of three weeks we scouted various locations in NYC, coordinated production logistics and delivered 10 highly curated assets.
The energy on set was intentionally casual to help Rob Gronkowski, Aiden Hutchinson and Austin Ekeler feel authentic on camera. Behind the scenes our team was dialed in ready to maximize the less than two hours we had with talent.
The end result yielded under 5 million impressions across all platforms.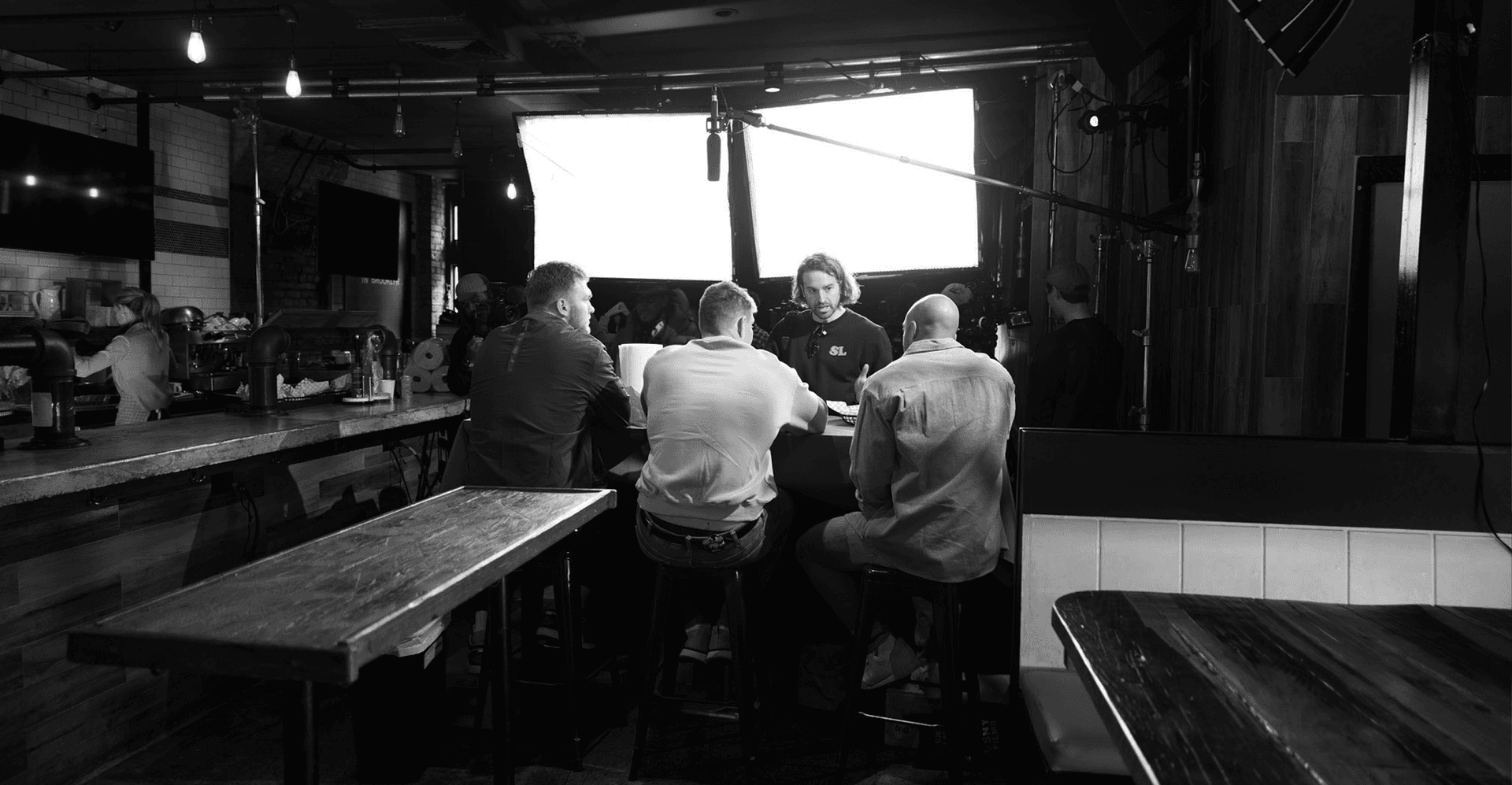 3

Professional Athletes

24

Curated Questions

1

Champion

10

Viral Deliverables